Stay a While
Best Rate Guarantee
Summertime on Mendo Coast!
Experience summer on the Mendocino Coast with this special offer! Book your stay of 2 or more nights, and allow our staff to arrange a full itinerary of fun activities and outings for your enjoyment. Start the day off with 2 tickets to the Mendocino Coast Botanical Gardens where you can enjoy a leisurely stroll through the seasonal blooms and all the beauty that the coast has to offer. Following your walk through the garden, head to Big River and enjoy an afternoon paddle in a comfortable redwood outrigger on the water. Explore the Big River estuary, complete with a picnic lunch packed for your outing. Back at the Inn, recollect the memories of the day over a seasonal prix fixe dinner for two that evening.
This package for 2 includes: 
2 Tickets to the Botanical Gardens
Canoe Rental at Big River
Picnic Lunch for 2
Prix Fixe Dinner for 2
Summertime on Mendo Coast!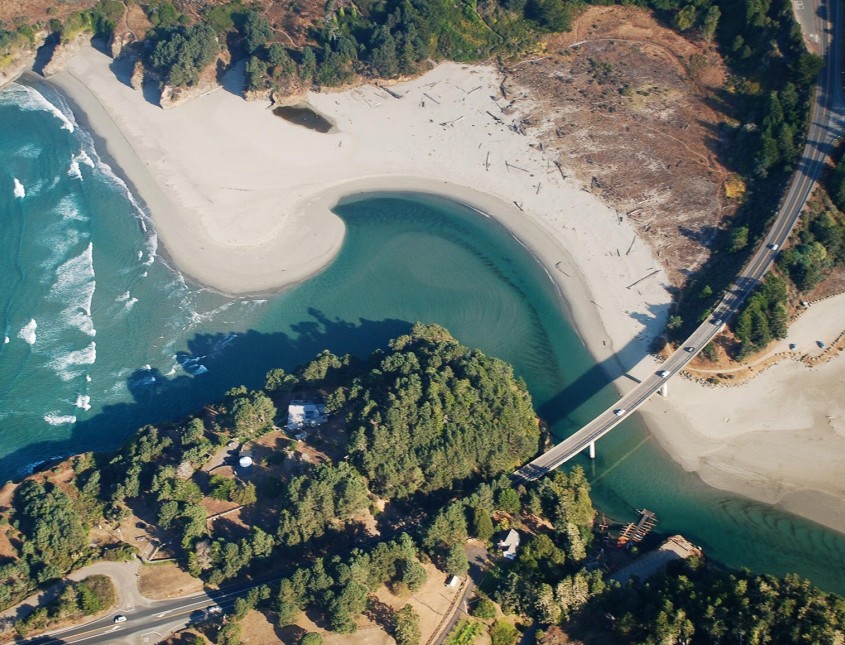 Restorative Wellness Retreat
Plan your escape to restore the soul at the Inn at Newport Ranch this season and add our Wellness Retreat for an unforgettable healing experience. Immerse yourself in the powerful and restorative beauty of nature and deepen your connection with yourself and your environment. Begin the day with a private 75-minute yoga practice surrounded by coastal wonders. Escape into the redwood forest for a 2-hour guided walk using visual and breath meditation to activate your senses and re-establish your connection to nature. Afterward, return to the Inn and unwind with a 60-minute Swedish massage in our Redwood Spa.
This package for 2 guests, includes:
2 hour guided forest bathing experience

60-minute Swedish massage

75-minute private bluff-side yoga session
Restorative Wellness Retreat
Private Reserve
Relax in your own personal retreat when you reserve one of our completely private buildings. Select from a two-bedroom suite to a four-bedroom private coastal residence. There's no better place for a socially-distant getaway.
Bee in Love
Our "Bee in Love" package includes a gift basket with honey-baked treats, a local jar of organic honey, flower seeds to encourage bee propagation, and locally roasted Bee Bold coffee supporting our local efforts that provide funding to support pollination. During your stay hop aboard for a guided UTV tour and a picnic featuring Bee Hunter wine and ultimately unwind with a C BEE D massage for two. Stays of 2 nights or more save 10%.
Babymoon Getaway
Looking for a quiet couple's getaway before welcoming a new little one to the family? Plan your stay of two or more nights at the Inn at Newport Ranch, and add our Babymoon package for the ultimate unwind! A special welcome treat in your room or suite on arrival, including hand-made bonbons, an arrangement of seasonal flowers, non-alcoholic sparkling and other surprises! 
This package for 2 guests includes: 
Welcome Treats on Arrival
Picnic Lunch for 2
Prix Fixe Dinner for 2
60-min. Swedish / 60-min. Prenatal
1-Hour Photography 
Babymoon Getaway
Photography cannot be cancelled with 2-weeks of anticipated service.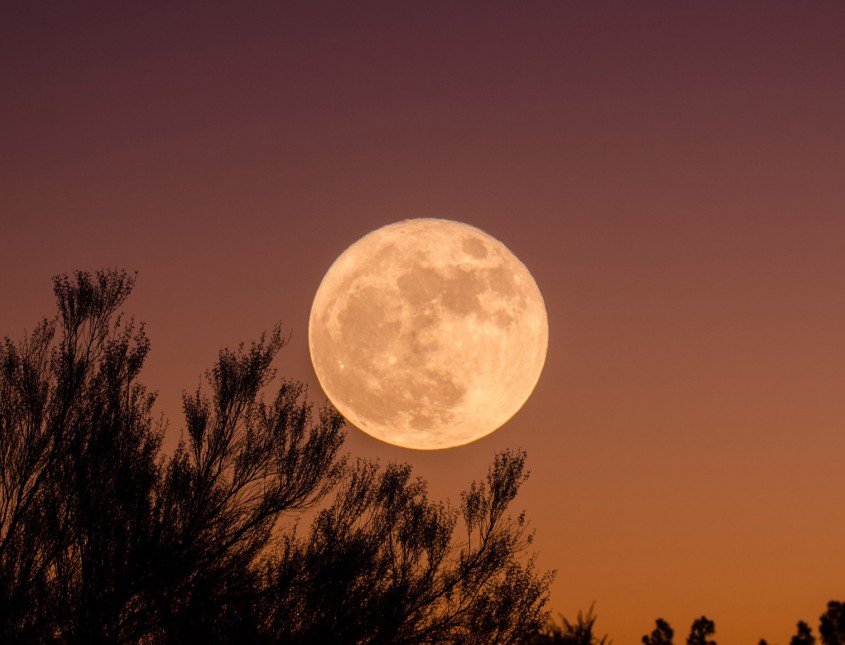 Redwood Railbike Adventure
All aboard for a railbike adventure through the redwoods! Book your 2-night stay at the Inn at Newport Ranch and add our Railbike Adventure for a truly magical experience. We'll reserve your railbike at the Skunk Train Depot and pack your picnic lunch for 2.
Mosey down the rails along the world-famous Redwood Route; you'll make your way along scenic Pudding Creek and cross over majestic wooden trestle bridges, as you journey into the heart of the ancient Redwoods of Mendocino County. 
When you reach the stop at Glen Blair Junction, disembark for a leisurely stroll and enjoy your picnic in the Redwoods. 
Package for 2 guests include:
Railbike Rental for 2
Lunch for 2
Fresh-baked Cookies
Redwood Railbike Adventure
Rail bike adventure cannot be cancelled within 72-hours of anticipated reservation. Please contact our team directly to reserve services.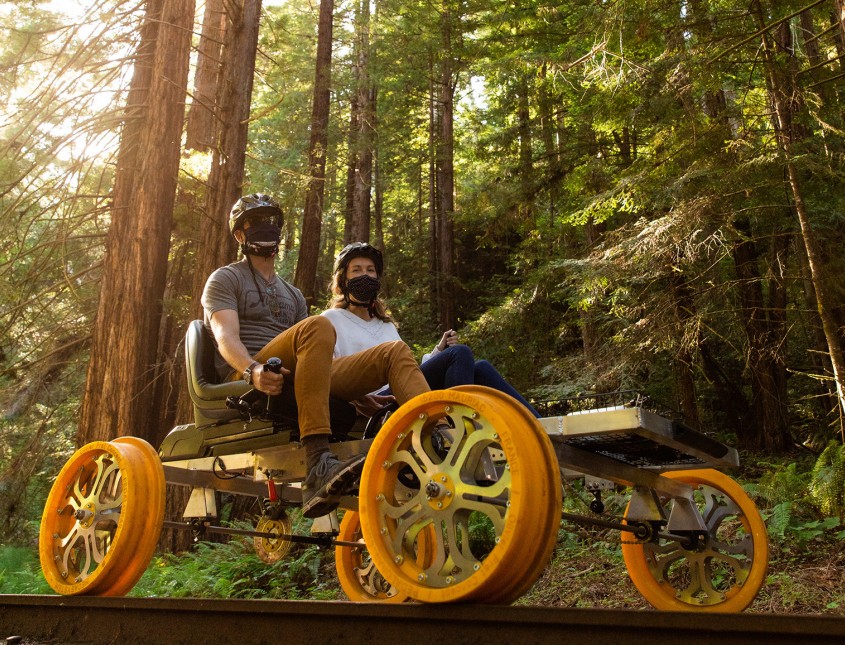 Whirlybird Special
From your pad to our pad (helipad that is). The shortest distance between two points is a straight line. Eliminate hours of driving on curvy roads and arrive at the ranch in style and in record time. We are proud to announce our partnership with the world-class team at Butterfly Aviation, offering convenient helicopter taxi services from major northern California airports. Skip the winding roads and opt for an aerial tour of vistas and vineyards as your make your way in luxury to the Mendocino coast. While you can easily spend your entire stay at the INR without venturing off-property, we are happy to arrange a rental vehicle upon request.
Reservations for 2-5 guests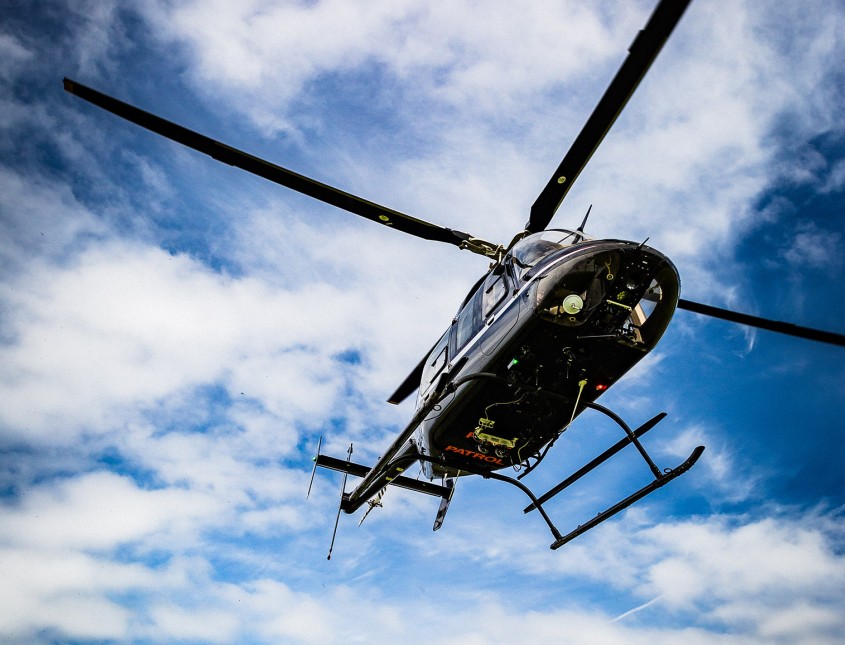 The Perfect Proposal
You've found the perfect person; now you just need the perfect location to pop the question!  Book a romantic getaway at the Inn at Newport Ranch, and let us coordinate the afternoon of a lifetime for you and your significant other! Included in this package is a seasonal arrangement from our garden florist, along with rose petals, house-made bonbons, and local sparkling cuvée - to be enjoyed in-suite on arrival or staged at a location and time of your choosing. During your stay, enjoy a 2-hour guided UTV tour of the property, stopping along the way for a private fireside picnic lunch at our coastal-view Council Bluff or the meadow at Camp David. We also arrange a private 1-hour photoshoot with our trusted local photographers to capture the proposal and couple's photos around the property (includes post-edit and access to high-resolution downloads). After all the excitement, relax and unwind over a seasonal prix fixe dinner for 2. 
The details and locations can be customized based on your preferences and desires.  Our talented staff cannot wait to help coordinate your perfect proposal at the Inn at Newport Ranch.
This package for 2 includes:
Romance Package
Petals + Candles
1-Hour Photography 
UTV Picnic Tour
Dinner for 2
The Perfect Proposal
Photography cannot be cancelled with 2-weeks of anticipated service. Please contact our team directly to reserve services.
Plein Air Workshop
Join us this October 18th-22nd, and lean into the luxurious hospitality of the Inn at Newport Ranch while learning or improving your painting skills in a truly breathtaking location. Experience the restorative power of nature and beauty as you dive into the world of Plein Air Painting with Kathleen Dunphy. 
A highly sought-after workshop instructor, Kathleen has been sharing her knowledge with students for over 15 years. Her engaging style puts students at ease and encourages learning. Whether you've been painting for years or have never picked up a paint brush, Kathleen's class will improve your painting skills and provide you with the information needed to enjoy plein air painting. The class includes lectures, demonstrations, handouts, critiques, lots of one-on-one instruction, and of course, painting on the beautiful coastline of Newport Ranch.
This workshop is $1,600 per person, which includes class participation and all meals. Lodging is a separate cost; rates vary by room type. This workshop is only open to Inn guests. Students are responsible for brining their own art supplies (list from Kathleen will be sent upon registering for the class). We will only be painting in oils. No acrylic or watercolor for this workshop. 
For more information about Kathleen Dunphy, visit here.