Stay a While
Best Rate Guarantee
Memories Start
Where Land Ends
Awe Awaits
at our Fort Bragg, CA, Inn
Encompassing seven microclimates on 2,000 acres of land, 1 ½ miles of rugged coastline and 20 miles of trails, The Inn at Newport Ranch is the perfect escape from the bustle of modern life. Our magnificent scenery and genuine hospitality set the standard for California ranch vacations; we invite you to see why.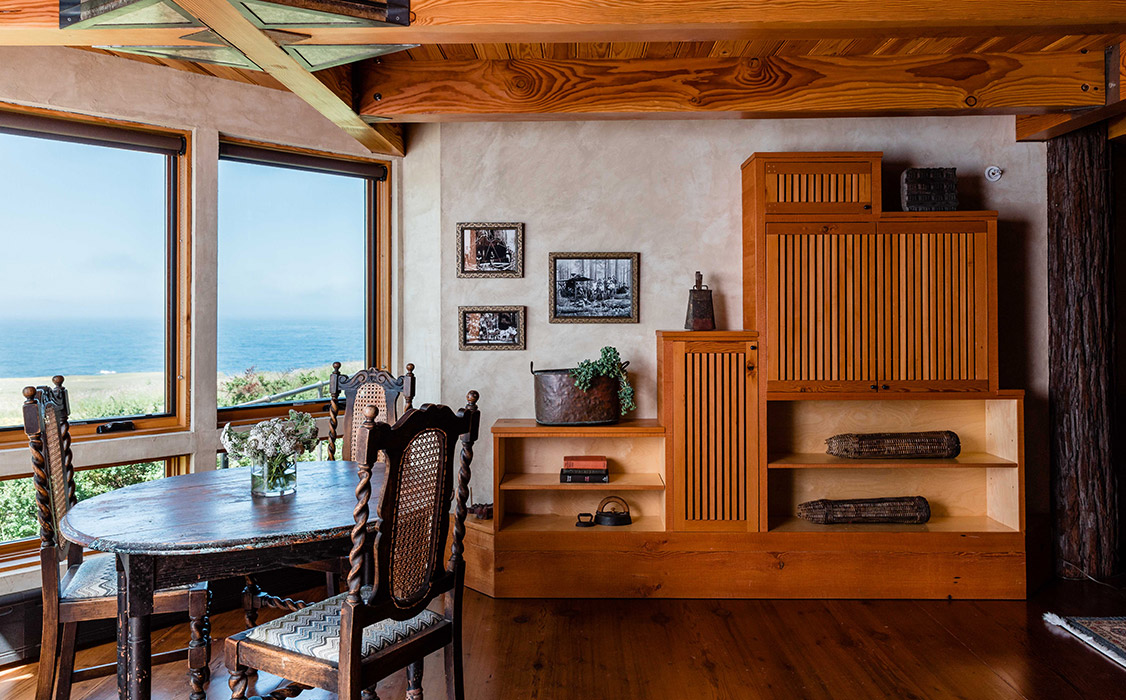 Hospitality
Thanks to our extraordinary staff, our guests feel right at home the moment they arrive on property.
Location
Three distinct microclimates combine to form one breathtaking destination.
Dining
From breakfast to dinner, make new friends over an excellent shared meal.
Activities
Be as busy — or idle — as you like, and dive into one of the area's many attractions.
Relaxation
Fireside cocktails. A warm stone massage. How will you unwind?
Take It From Them
Epic ATV tour

Love the accommodations and friendly hospitality here. We stayed upstairs in the room called 'Captains Quarters', all of the detailed woodwork is incredible. Wonderful bed and linens and an unbeatable view with expansive windows overlooking the Pacific. But it was the ATV tour of the wild and massive property here that was a true highlight, marrying the rugged outdoors with the civility of the Inn.

- DavID

Our 5th Visit - A little bit of Heaven on Earth!

ABOVE & BEYOND! It really is about the people who make the experience here…

- A8439SSvictorias

The most tranquil and relaxing oasis

The Inn at Newport Ranch is our new favorite getaway! The land is breathtaking and so simple yet so pristine. If you want to relax and feel like you are the only people there, then this is the place.

- Tiffany

Rustic elegance, no pretension, awesome staff, beautiful country

Staff was more than awesome, attentive, kind and friendly. food was solid (breakfast and dinner). the rooms were elegant but not pretentious. the scenery was breath-taking. at no point did the staff, room, or landscape disappoint. Anyone who is interested in the beauty and wildness of this kind of country, and the hard history of the original people and the settlers here, will find this tour more than worth it. we will come back to this place.

- ekanderson9
Accommodations
Comfort Starts Here
Don't worry about peace and quiet: With nine charming guestrooms and our friendly staff waiting in the wings, it's never been easier to disconnect.
Read more
Comfort Starts Here
Culinary experience
Home-Cooked Happiness
We grow our own herbs and vegetables, and locally source as much of our meat, seafood, wine, and other ingredients as we can. Things just taste better that way.
Ready your guestlist
Weddings
The Big Day
There's nothing more beautiful than the bride; ceremonies on our oceanside bluff are a close second.
Start Planning
Meetings
Come Together
Family reunions, photoshoots — we'll help make your next event truly memorable.
Destination
Sweet, Sweet Seclusion
You wanted to get away. Here, there's nothing to trouble you for thousands of acres, leaving you to focus on California's coastal beauty.